There is nothing better than stepping into a garden of growing plants! Whether you can eat them, smell them or just enjoy their beauty, there is something magical about watching a baby plant grow and flower. There are two main types of plants, perennials & annuals.
I have found two major differences between the perennials and annuals.
First, perennials are plants that come back year after year, some for decades if cared for well. SO, you plant them once, and each year they will come back bigger and stronger than the year before. Annuals are exactly what you would think…they are good for one year. So, if you love that plant, you have to buy and replant it year after year to keep it in your garden.
Second, perennials tend to have a shorter blooming period than annuals. Some will only bloom for a small amount of time. Meaning, if you love the flowery show of a plant, you are going to have that longer with an annual during the growing season. Some annuals will grow and flower all season and continue until the frost.
Nearly all plants fall into one of these categories, including edible plants. Tomatoes, beans, peas are all types of annuals. Asparagus, berry plants, and rhubarb are all perennials.
But, we are talking about flowers not food now! While I think there are hundreds of beautiful annuals, I simply want my non-edibles to do the work for me! I will plant them once, then they have to take over the work because I have food to grow and only so many hours in a season!
While I want the ease of perennials, I want the beauty of flowers as much as possible and I have found that these 9 flowering perennials provide the ease of once and done planting as well as the flowery beauty of those every year plants!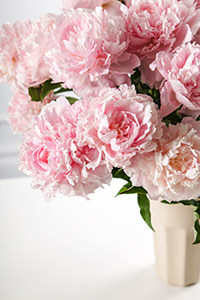 1. Peonies
You don't have to be around here long to know that peonies are my absolute favorite flower. My grandmother loved them, and I adored her! Every time I see peonies of any shape, size, or color I immediately think of her. But, there are reasons for you to love them too!
Their bloom size makes them a perfect flower arrangement stem. Watch for ants! They love these blooms and if you aren't careful, you will have a colony of ants on your table!
The foliage is beautiful on its own. After the blooming is finished for the year, you are left with a beautifully shaped bush that is a great backdrop to plant later blooming flowers around.
They spread pretty quickly. After a few years, you can divide the bulbs and have two plants instead of one! Those are FREE plants!
They are easy! Plant the bulb and forget it. As long as you have enough cold days in the winter, you will have gorgeous flowers in the spring.
Currently living in my gardens: Dr. Alexander Fleming Garden Peony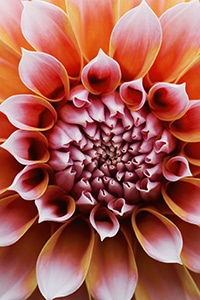 2. Dahlias
Dahlias are a near second for me as a favorite garden flower. I don't have any sappy reasons to love these flowers…they are just the queens of any garden they live in. They grow tall and sometimes need some support. But their beauty is worth every effort to keep them alive and well. In cooler climates, they do require digging up the bulbs each fall and replanting in the spring. So you should take this into consideration.
There are dozens of varieties of dahlias and this makes it so easy to find a few favorites of your own!
Giant blooms or smaller blooms…they are all stunning.
They bloom for a very long time. They start in June and will bloom until the frost.
They are grown from tubers (bulbs) and will gradually increase making, again, FREE plants!
Currently living in my gardens: La Luna Dahlia, Purple Haze Powder-Puff Dahlia, Flashback Dahlia
3. Lavender
What a wonderfully easy herb/flower to grow! Lavender really doesn't require much effort and the aroma from a good-sized patch will keep you wooed back over and over again! There are hundreds of reasons to add lavender to your garden but here are just a few.
Attracts bees and butterflies. If you are growing a veggie garden you know the value of having plants that pull in pollinators!
Blooms most of the summer. You can expect to have blooms from June through August and in some cases even longer. It is the end of September and I still have blooms on my plants.
Not a big spreader! You can count on your lavender plants staying pretty put! They will, of course, grow but they will not take over and create a giant mess for you.
Uses are abundant for their blooms. Leave them in the garden or pick them and make all sorts of products with them!
Currently living in my gardens: English Lavender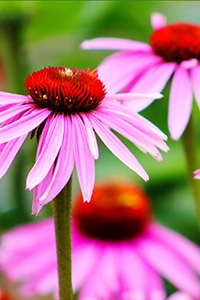 4. Coneflower (Echinacea)
Here is another multipurpose plant. You can use them for their sheer beauty or use them for medicinal purposes. Not too long ago all you could find were the standard purple coneflowers…and they are great! But now there are so many unique options that you can have the most unique gardens around town just by choosing a different variety!
They can grow up to 3 feet tall making them a great backdrop!
They attract pollinators making them a fantastic companion to a veggie garden.
They are LONG bloomers. Typically you can expect blooms from early summer to late fall!
Widely thought to be deer resistant. This can be great if you have a bunch of Bambi's cousins on your property!
Currently living in my gardens: Green Twister, Purpurea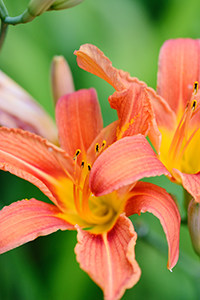 5. Daylillies
While all of these plants are pretty easy to grow, I think the next two are quite literally almost hands-off. Daylillies will also have a home in my gardens. They put out dainty little flowers that are so sweet, but they also have ornamental grass-like foliage that is super interesting between blooms. I think these are a must for every garden!
There are so many varieties that you can get creative with your garden design.
Easy, no fuss plant!
Spreads over time to create more FREE plants!
Interestingly enough, some of the varieties have edible leaves that have a mild laxative effect, promoting good bowel health. Who would have thought?
Currently living in my gardens: Pardon Me,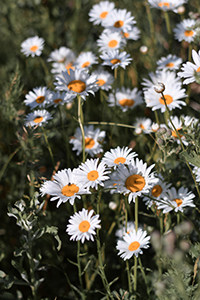 6. Shasta Daisies
Another plant it and forget it…sort of. This is such an easy plant to grow, but you do need to do some deadheading and general maintenance when the blooms start to die back if you want blooms all season long.
They bloom nearly until the fall.
They spread well! FREE plants are easy with this one.
Great for cut flower arrangements.
Incredible heat tolerance.
Attract butterflies!
Currently living in my gardens: Standard shasta daisy
There are so many options that could have made this list, but it was getting long as it was. Consider coreopsis, black-eyed susans, and hostas for additional blooming perennials for your gardens! Let me know what you are growing that I have missed!